Is a Plug-In Hybrid Vehicle Right for You?
PHEVs blend some of the benefits of an EV with the familiarity of a traditional gas car. But they also have some drawbacks you should consider.
Are you interested in buying an electric car but don't want to give up the ease of taking a road trip without worrying about where to charge? A plug-in hybrid-electric vehicle (PHEV) might be right for you.
As their name suggests, PHEVs combine a gas engine, an electric motor, and a battery. Unlike a conventional hybrid, their batteries are larger and can be plugged in to add range.
There are currently 35 plug-in hybrid-electric vehicles on sale in the U.S., ranging from small hatchbacks to luxurious SUVs. There are even a couple of plug-in supercars, from Bentley, Ferrari, and McLaren. And a few of these PHEVs qualify for a new federal tax credit of up to $7,500.
Read our full reviews of these two plug-in hybrid-electric vehicles: Toyota Prius Prime and Toyota RAV4 Prime.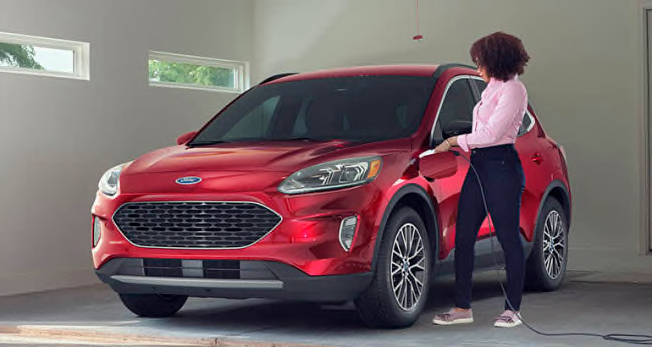 Do You Have a Short, Regular Commute?
A PHEV might be right for you.
Unlike pure EVs or conventional hybrids, plug-in hybrid-electric vehicles have electric ranges that are usually between 20 and 40 miles per charge and then revert to regular hybrid operation. Considering that the average person in the U.S. drives less than 40 miles per day, that means that some drivers will be able to do most of their daily travel on electric power as long as they plug in first while reserving the gas engine for longer trips.
If that sounds like how you drive, there's one drawback you should be aware of: cost. According to the Environmental Protection Agency, a plug-in hybrid can cost roughly $4,000 to $8,000 more up front than a comparable non-plug-in hybrid before any eligible tax credits. But those who tend to travel short distances and plug in whenever they get the chance will save money in the long run because it costs a lot less to drive on electricity than on gasoline. A CR study found that a Prius Prime driver who plugs in regularly would save $3,000 over a regular—and already highly efficient—Prius during a typical six-year ownership period. Plus, plugging in at home can be a time-saving convenience over periodic gas fill-ups.
These are the PHEVs with the longest electric-only ranges. (All numbers are based on EPA ratings. Vehicles that may be eligible for a federal tax credit are marked with an asterisk.)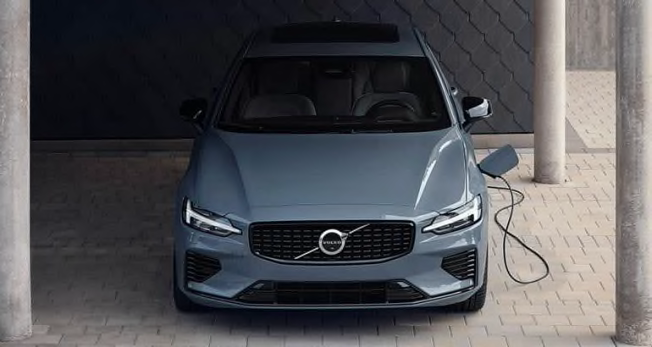 Do You Drive Long Distances Often?
A regular hybrid might be a better choice. That's because the longer you drive and the less you plug in, the less benefit you get from a plug-in hybrid-electric vehicle.
Don't get too excited about the MPGe (miles per gallon equivalent) rating that's printed on a PHEV's window sticker and touted in advertisements. Chances are, your mileage may vary—a lot.
"The fuel consumption of PHEVs in real-world usage is, on average, more than twice as high as EPA estimates," says Georg Bieker, a researcher with the International Council on Clean Transportation Europe. That difference is largely because most PHEV drivers don't charge frequently enough to maximize driving time on electricity and thus rely on the gas engine more often than EPA tests assume they will. Bieker says that, unsurprisingly, drivers who choose PHEVs with higher electric-only ranges tend to get higher real-world mileage.
The EPA also includes a "gas only" mileage estimate for plug-in hybrid-electric vehicles. That's the fuel economy you'll get when your initial electric charge runs out, and it's a lot lower than that MPGe rating. Consider the Jeep Wrangler 4xe, which is rated at 49 MPGe. Once its 22-mile electric range is through, drivers will get only 20 mpg.
A PHEV has two modes: charge-depleting (when it runs on electric power) and charge-sustaining (when it runs on hybrid mode). If you charge daily and have a short commute, you'd consume hardly any fuel. In all other situations, your fuel consumption would be slightly higher than the regular hybrid counterpart. 
"The key to getting the most out of a PHEV is remembering to plug it in every day," Harto says. "If you don't plug it in, or if you tend to drive long distances, you're better off buying a regular hybrid, which will usually be cheaper and get slightly better gas mileage when run on gasoline only."
Drivers who don't need a long-range vehicle and who are concerned most about efficiency and emissions might want to consider a pure EV. That's because plug-in hybrid-electric vehicles will still engage their gas engines in cold weather or under heavy acceleration, even when there's plenty of electric range left. "Even for users who only operate their vehicle for short distances, purely battery electric vehicles are a better choice for climate, air pollution, and the wallet," Bieker says.
PHEVs with the shortest electric-only ranges. (All numbers are based on EPA ratings. Vehicles that may be eligible for a federal tax credit are marked with an asterisk.)
Some PHEVs Get Worse Mileage Than a Conventional Car If You Don't Plug Them In
When the electric range is depleted, most PHEVs get a few miles per gallon less than a comparable hybrid and a few more than a comparable gas-only vehicle. But in some cases, a purely gas-powered car beats a PHEV's gas-only fuel economy.
For example, if you don't plug them in, BMW's plug-in hybrid-electric vehicles get worse fuel economy than their nonhybrid counterparts. Once the 330e xDrive sedan's 20-mile electric range is exhausted, it gets only 25 mpg—3 mpg less than the conventional 330i xDrive's EPA rating of 28 mpg. (CR has not formally tested the 330e, but we got 29 mpg overall from our 330i.)
And that "hybrid" badge doesn't always mean a car is a mileage miser. The Porsche Panamera Turbo S E-Hybrid, Land Rover Range Rover Sport PHEV, and Porsche Cayenne Turbo S E-Hybrid all get overall fuel economy only in the teens after their short electric-only ranges are exhausted.
Plug-in hybrid-electric vehicles with the best nonelectric gas mileage. (All numbers are based on EPA ratings. Vehicles that may be eligible for a federal tax credit are marked with an asterisk.)
Which PHEVs Get Tax Credits?
Recent tax code changes due to the Inflation Reduction Act of 2022 have made more PHEVs eligible for tax credits of up to $7,500 as long as they have a battery capacity of at least 7 kWh.
Like pure EVs, plug-in hybrid-electric vehicles must also meet a strict set of criteria in order to qualify. Vehicles must be assembled in North America to get any tax credit, and they may only be eligible for a partial credit depending on where their battery components and critical minerals are from. Cars must cost less than $55,000, while SUVs, trucks, and vans must cost less than $80,000. In addition, buyers must have a household income below $300,000 for a married couple and below $150,000 for an individual filer.
The IRS says the manufacturers of the following PHEVs indicated that they are currently eligible for a tax credit between $3,751 and $7,500 depending on the battery size, provided other requirements are met, such as buyer income and MSRP.
The IRS says that General Motors, Hyundai, Jaguar Land Rover, Kia, Mazda, Mercedes-Benz, Mitsubishi, Polestar, Porsche, Toyota, and Subaru have indicated that they plan to submit vehicles to the list but have not yet done so. Many of these vehicles may also qualify for state and local incentives. You can find out more at CR's Electric Vehicle Savings Finder.